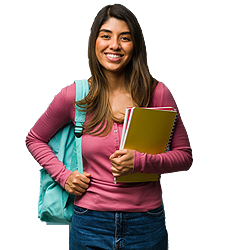 "Back-to-class shopping is one of the most important consumer shopping occasions of the year," says Matthew Shay, President and CEO of the National Reosttail Federation (NRF). "Our research for 2023 shows American consumers are eager to jumpstart their back-to-school and college purchases early."
Based on per capita spending estimates from the NRF, Philadelphia area parents are expected to spend a record $710,601,187 to prepare more than 780,500 children returning to grades K-12. These expenditures will exceed 2022 back-to-school sales by 12.5%
Expenditures to equip K-12 students in the Philadelphia area will be on:
Clothing: $260.2 million
Shoes: $205.4 million
Supplies: $133.3 million
Electronics: $111.2 million
In addition to expenditures for K-12, $1.6 billion is expected to be spent in the Philadelphia area to prepare college students for their return to campus. This is 27% more than was spent last year. Another record.
The biggest spending categories to equip Philadelphia area college students in 2023 will include:
Electronics: $397.2 million
Dorm/Apartment Furniture: $224.3 million
Clothing: $214.1 million
Food Items: $178.1 million
In order to capture the largest portion of this record back-to-class cash, Philadelphia small business owners will need to fight to keep these dollars local. According to the NRF, a painful majority of shoppers plan to buy online and in department stores. While only 13-15% of consumers plan to buy locally.