Delaware Valley small business owners have depended on radio advertising to market their goods and services since the first Philadelphia stations began broadcasting in 1922.
As a matter of fact, the earliest area radio stations were owned by local retailers including Gimbel's, Wanamaker's, Lit Brothers, and Strawbridge & Clothier.
Today, thousands of small business owners still invest in radio advertising. Not only because it's the only local medium that can reach 3,830,493 consumers every week, but, most importantly, because it works.
Meet five of the of local business owners who advertise on Philadelphia radio to capture a significant share of the $93 billion Delaware Valley consumers will spend this year.
1. World Wide Stereo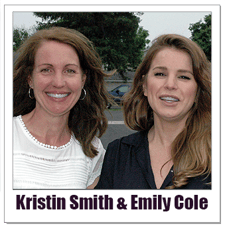 "Radio advertising has been instrumental in our growth," says Kristin Smith the controller for Hatfield, Pennsylvania based World Wide Stereo. The iconic Delaware Valley retailer has been selling every imaginable type of home electronics from car stereos to home theatres since 1979.
In 1985, the company's founder, Bob Cole, purchased his first commercial on Philadelphia radio. The ad featured Mr. Cole and the store's first employee, Ron, bantering about their passion for cassette players, boom boxes, and high-end hi-fi equipment. This advertising contributed to World Wide Stereo's ability to expand the size of its Montgomeryville store. In 2013, a second World Wide Stereo location opened in Ardmore, PA.
"Our local advertising is designed to bring in customers from a 25-mile circle surrounding each of our stores," says Emily Cole, the company's Director of Marketing. "Bob still goes on the air and straight-out tells listeners why they should drive by several box retailers to come to World Wide Stereo."
"When someone as knowledgeable and authentic as Bob explains why our stores are a better place to buy, people listen, and they come."
In addition to the commercials featuring Mr. Cole, the company also uses on-air radio personalities to endorse the stores. "These DJs are all customers of ours. We value them as an important part of our business," says Ms. Smith. "When they talk about us during their radio shows, it really builds trust between our business and their listeners."
"When Bob bought his first radio commercials, the advertising budget was tiny," says Ms. Smith. "So, he had the idea that he would buy commercials at the same time every day. He figured this would reach the same people over-and-over. He knew it wouldn't be a big audience. But the people who heard the commercials thought we were on all the time. This really kept us top of mind."
"Every year we have to decide if we are going to continue advertising on Philadelphia radio. We know it works because we're still bringing in new customers and we're still in business," says Ms. Smith. "We have no intention of pulling the plug."
2. Pic-A-Lilli Inn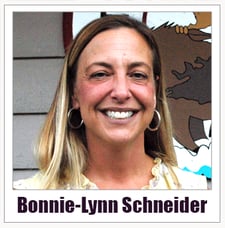 "I credit a ton of our restaurant's success to the advertising we do on Philadelphia radio," says Bonnie-Lynn Schneider. "Without it, I would have no other way to reach new customers from such a wide area."
Since 1927, Ms. Schneider and her family have owned and operated the Pic-A-Lilli Inn on Route 206 in Shamong, New Jersey. That's about a 51-minute drive from Center City, Philadelphia.
Ms. Schneider joined the family business full-time in 1987 after graduation from Stockton University with a degree in business and marketing. She became the fifth generation of Snyder's to help run the Pic-A-Lilli Inn.
"When I started," she recounts, "the Pic-A-Lilli was a country bar with a lot of Garth Brooks on the jukebox. We had five employees. Our customers were an eclectic mix of campers, hikers, hunters, and bikers who came to enjoy our now famous Buffalo wings and crab soup."
"I was convinced we could grow. All we would need to do is get people to jump off the highway and come-in just one time. Once they experienced my family's hospitality and our great food, I knew they would come back again and again."
So, in 2004 the Pic-a-Lilli began advertising on a single Philadelphia radio station. "We didn't have a lot in the marketing budget back then," says Ms. Schneider, "so we bought a lot of commercials at nighttime and on weekends."
"It took a while for us to notice the results of our radio advertising," says Ms. Schneider. "But business soon started to pick-up. I talk to people all the time who travel a long way to eat here. Just the other day, a customer came in from Bucks County. I asked her why she drove by hundreds of other restaurants to come to Pic-A-Lilli. She told me, like a lot of other people, I heard you on the radio."
As Ms. Schneider's advertising continued to help the restaurant to grow, she added commercials on additional radio stations. This includes a station that serves the New Jersey shore.
Over Super Bowl weekend this year, Pic-A-Lilli sold close to 50,000 chicken wings. "I can say, without a doubt," says Ms. Schneider, "it was radio advertising that helped us achieve that huge amount of sales."
"It is still amazing to me the success we've had. Every pizza place and every bar in the Delaware Valley sells what we do. But still, people go out of their way to buy from us. It's clearly because of our advertising."
Landis Block And Concrete in Souderton, PA also has grown with the help of advertising on Philadelphia Radio stations.
The company is co-owned by brothers Jarrod and Jamie Nyce. Their grandfather started the company in 1943 as Nyce Crete in Landis, PA which is still operated by the brothers. Originally, the company primarily sold ready mix concrete to contractors.
3. Landis Block and Concrete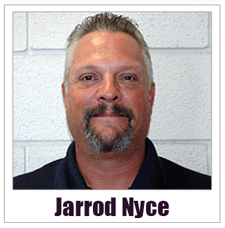 Four years ago, the brothers began advertising on Philadelphia radio with a single station. The first commercials included the voice of a well-known on-air personality encouraging listener to buy from Landis Block. "Radio personalities have built a lot of trust with their audience," says Jarrod. "Using them in our commercials extends that trust to our business."
Almost immediately, Mr. Nyce began to notice the results of his efforts on Philadelphia radio. "New customers started telling us right away that they learned about us on the radio."
By the end of the first year of advertising, Mr. Nyce says Landis Block saw a 5% uptick in business. A strong enough return to add a second Philadelphia radio station into the advertising mix."
"At the end of the second year," he says, "we started seeing 25% growth. Our retail business was through the roof."
Mr. Nyce attributes 40% of that growth to radio advertising.
"If we ask ten new customers how they heard about us, four will say radio advertising. Four will say referrals. And, two will say the internet."
Mr. Nyce now invests in advertising on Philadelphia radio stations year-round. "We need to be on all time," he says. "Our customer decision cycle can be as long as eight months. We need them to hear us when they are ready to buy."
When asked if Landis Block will continue on Philadelphia radio, he says, "We need to advertise to grow."
4. Nolan Painting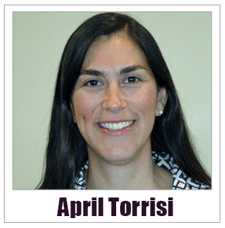 Nolan Painting, a Havertown, PA based house painting company, advertises on Philadelphia radio to achieve its aggressive growth goals.
"Our company's founder, Kevin Nolan, has a goal of increasing sales by $1,000,000 every year," says April Torrisi, the company's Marketing Manager. "To add that much revenue, we always need to find and hire more painters. Recruitment advertising on Philadelphia radio is a powerful tool to help us stay fully staffed."
Nolan Painting began investing in radio recruitment advertising a little over two years ago. The decision was based in part on the success the company has experienced with radio's ability to generate new business leads from residential customers.
"Advertising on Philadelphia radio," says Ms. Torrisi, "is one of our top four sources of acquiring new jobs. It ranks with repeat business from past customers, referrals, lawn signs, and the advertising on our own trucks. Our return on investment on our radio advertising dollars has been very strong."
"The first time we tried recruitment advertising on the radio, we used one station. Our intention was to try it for three months," says Ms. Torrisi. "We noticed immediate results. So, now we are on all year long. We've even added a second station."
"Our Human Resources people have been very impressed with the results of radio's ability to deliver qualified candidates. They have been given a very demanding challenge by Mr. Nolan to hit a 'feet-on-the-street' goal which averages around 100 painters per month."
"Since we started with our radio efforts, the HR team has not missed a monthly goal," says Ms. Torrisi. "The quality of the new hires have been great."
Mr. Nolan and his company have been painting homes in the Delaware Valley for 40 years. He often says to Ms. Torrisi that "50% of the lawn signs I see in front of houses being painted say Nolan Painting. I want that to be 100%."
Fulfilling that vision requires hiring more and more qualified painters every year. "Radio advertising," says Ms. Torrisi, "is a powerful way to recruit the team we need."
5. Philly Pretzel Factory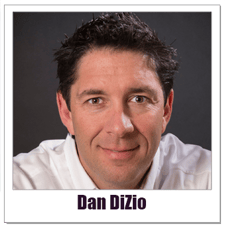 "I wish I had known about radio advertising when we opened up our first store in 1998," says the Dan DiZio the co-founder and CEO of Philly Pretzel Factory. "It would have allowed us to grow even faster than we did."
With permission of his Mom, an 11-year old Mr. DiZio began selling pretzels on the treacherous intersection of Roosevelt Boulevard and Rhawn Street in Northeast Philadelphia. His inventory was remnants from his neighbor, who owned the Kensington Soft Pretzel bakery.
"On the first day I sold 1000 pretzels", recalls Mr. Dizio. "After splitting the profits with my neighbor, I had $100 left in my pocket. A lot of money for an 11-year-old."
This was the origin of what, today, is a $50,000,000 a year business with 175 stores in 17 states. Eighty-five of those locations are within 40 miles of Center City Philadelphia. Mr. DiZio has gone from selling 1000 pretzels per day to 175,000,000 per year.
The very first Philly Pretzel Factory Store was opened in Northeast Philadelphia in 1998 by Mr. DiZio and his college roommate, Dan Lehman. The pair's initial funding came from ten maxed-out credit cards.
Throughout the early years, Mr. DiZio says the company had a limited view of marketing. "Our strategy, if you could call it that, was every time we opened up a new store we would give away free pretzels. The product was so good, we would create instant repeat customers."
That all changed at an Atlantic City poker table in 2006.
"I was sitting next to a guy who lived, literally, 300 yards from our Mayfair store," says Mr. DiZio. Even though we had been selling thousands of pretzels out of that store for eight years, the guy never heard of us. That's when I realized, we were only scratching the surface of our potential. I knew then we needed to advertise. Not only to bring in new customers, but also to remind previous customers to come back."
Philly Pretzel Factory's first advertising was in the newspaper. An effort Mr. DiZio says was "moderately successful."
In 2008, though, the company switched to advertising on Philadelphia radio stations. "Right away, customers began to say they heard our commercials," he recalls. "No one ever said that about our newspaper ads. We also saw a spike in sales."
What surprised Mr. DiZio most about radio advertising was the effect it had on the company's franchisees.
"Our owners never saw any value in our newspaper ads. But, they quickly saw validation from their customers from the radio. For the first time, our franchisees really felt part of a major brand."
Based on this type of success advertising on radio advertising now occupies a large part of Philly Pretzel Factory's marketing budget.
"We spend 30% of our marketing dollars on public relations. Another 10% is put into in-store promotions. The remaining 60% is invested in Philadelphia radio stations in the form of commercials, promotions. social media, and online support," says Mr. DiZio.
"Radio advertising for us is a no-brainer," he concludes.
More Advertising Advice For Delaware Valley Small Business Owners