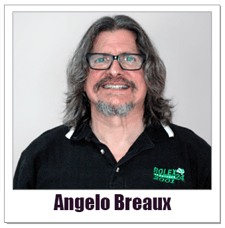 Delaware Valley consumers spend $1.3 billion on fine jewelry every year. Angelo Breaux, President of Family & Co. Jewelry, invests in advertising on Philadelphia radio stations every week to successfully claim a large share of those dollars.
Mr. Breaux is the third generation of jewelers in his family. His Grandfather started the business in 1937 from a tiny store-front in South Philadelphia. In 1971, his parents moved the store to a 1600 square foot store in the Plaza 70 Shopping Center in Marlton, New Jersey.
Fifteen years ago, Mr. Breaux expanded the original Marlton store to 3200 square feet. Today, Family & Co. remains a family-owned, single location business selling brand name jewelry.
"The customers at my Grandfather's original store in South Philly pretty much came from the neighborhood. Today, with the help of our commercials on Philadelphia radio, we draw customers from Pennsylvania, New Jersey, and Delaware."
Mr. Breaux's decision to invest his marketing dollars in radio is supported by market research. According to Nielsen, Philadelphia radio reaches significantly more fine jewelry buyers than are reached by local TV, newspapers, or audio streaming sites like Pandora & Spotify.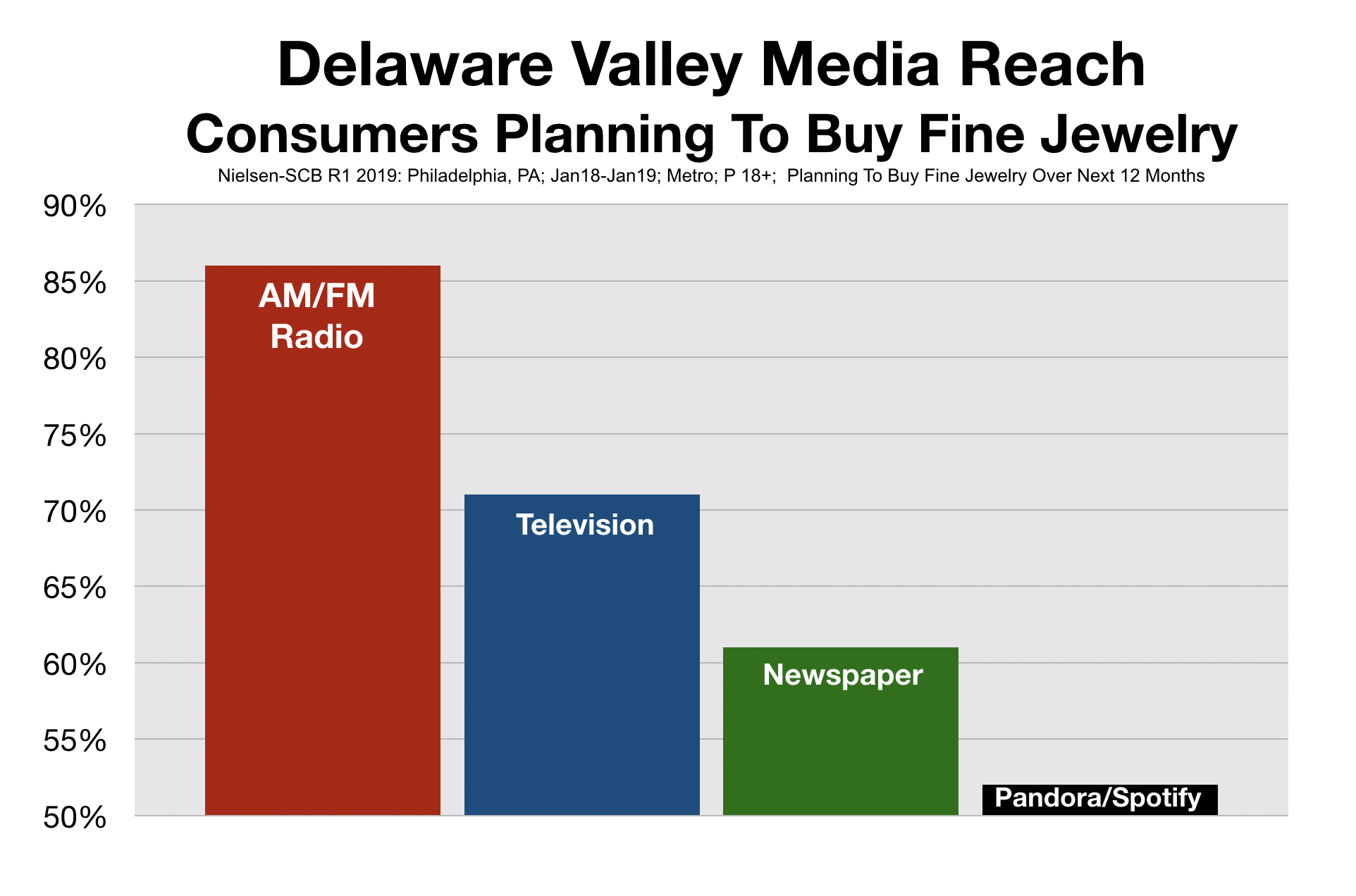 "I embraced radio advertising eight years ago," says Mr. Breaux. "Before that, we depended mostly on newspapers and magazines. But, it was about that time print advertising started to die."
What sold Mr. Breaux on the value of radio advertising was the response he had to a serendipitous on-air exchange.
"One fourth of July weekend, a radio station called to interview me about the 'Soldier To Soldier' bracelets we were selling online," says Mr. Breaux. "They were made out of parachute cord by veterans. The profits from the sales were being donated to a charity that built adaptive housing for disabled servicemen."
"During the interview, I mentioned the link where listeners could purchase one of these bracelets. The results were overwhelming. We sold more of those bracelets than anything else we have ever sold online."
The first radio commercials for Family & Co. aired for a year on a single Philadelphia radio station in 2011. "Business started picking-up right away," says Mr. Breaux. "We had customers coming in from all over the tri-state area. They were telling us they learned about our store on the radio."
Radio has worked so well for Family & Co. that it is now Mr. Breaux predominate form of advertising. The store runs commercials 52 weeks per year on a total of four Philadelphia radio stations.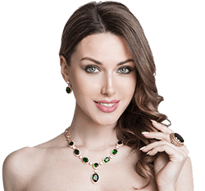 "In every one of our radio commercials, we ask listeners to visit our website," says Mr. Breaux. "We know that if we can get someone to our page, there's a good chance they will come into the store or at least call us."
To measure radio's effect on web traffic, Mr. Breaux uses attribution software. This provides a correlation between when his commercials air and the resulting visitors to his site.
According to his analytics, on the days Mr. Breaux advertises on Philadelphia radio, there are significantly more visitors to the Family & Co. website than on days he is not on-air.
Based on the results from all jewelers across the country who use the same analytics, radio advertising, on average, drives a 7% increase in website visitors.
Like most jewelry stores, Family & Co.'s sales volume peaks during the 13 weeks between Thanksgiving and Valentine's Day. This is when the typical jeweler will record 45% of their annual revenue. Not coincidentally, it's when 41% of all wedding engagements happen.
It's during this period that Mr. Breaux invests the heaviest in radio advertising. This helps him to successfully promote his designation as a Verragio Diamond Premier Boutique.
Research indicates that the use of radio is the best choice to draw engaged couples into his store.
According to Nielsen, 86.2% of everyone who plans to have a wedding within the next 12 months regularly tunes-in to a Philadelphia radio stations. This is a substantially larger reach than can be achieved with local TV; local newspaper; or steaming audio sites like Pandora and Spotify.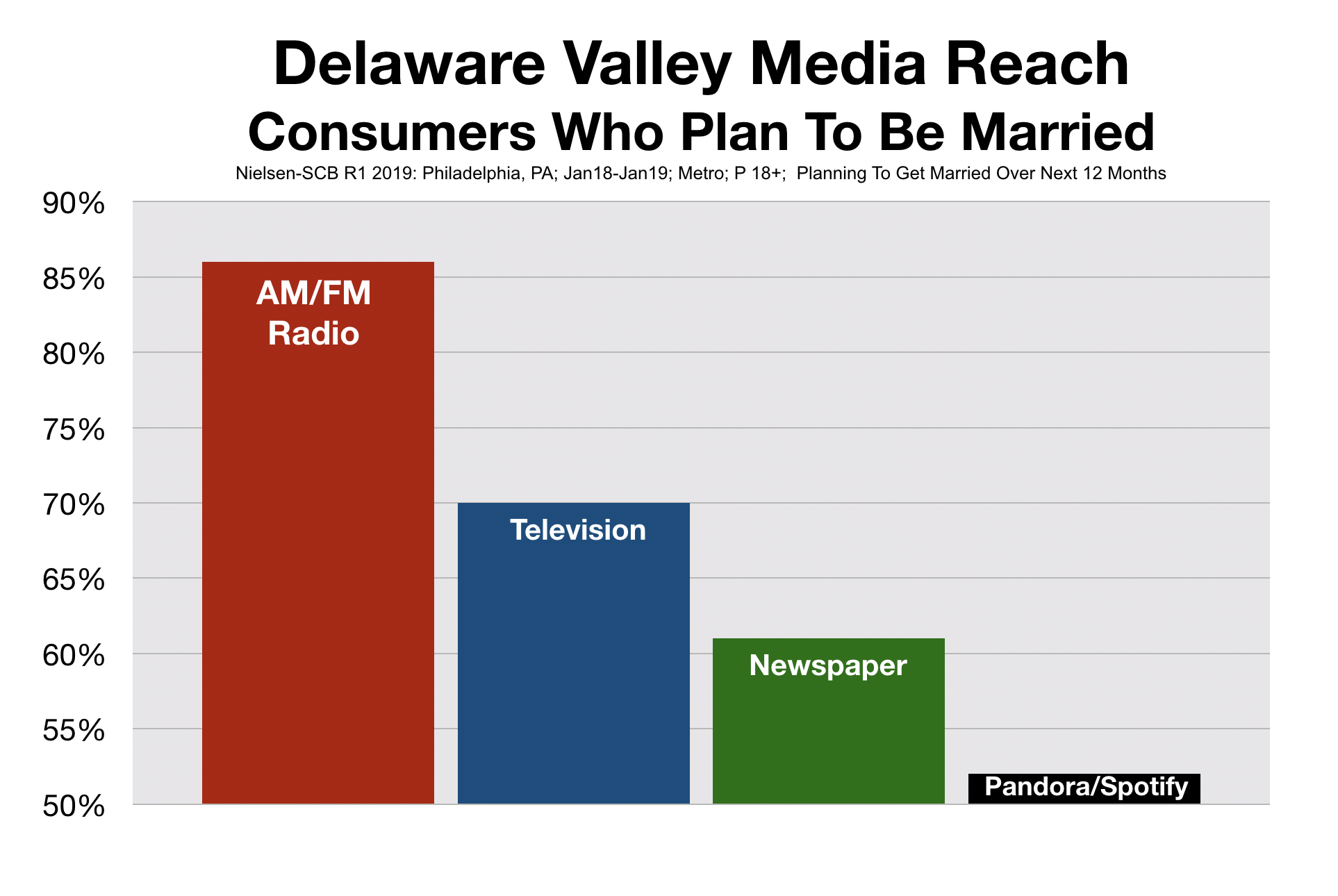 In addition to buying commercials on Philadelphia radio, Mr. Breaux partners in station events like major concerts. "These types of promotions will draw new customers into our stores for the opportunity to win tickets to sold-out shows. We also try to be onsite for these shows so we have the chance to meet potential customers and invite them back to our store."
Mr. Breaux believes radio advertising can work for most Delaware Valley small business owners if they follow his advice.
"Start slow and don't spread yourself too thin. Make sure you are investing enough in a single station to get results. It should be a radio station that matches the target demographic of your business. As the business starts to grow, then you can continue to add more stations."
"The most important thing," he adds, "is to always ask your partner radio stations what more they can do to help your business. That's how I learned about attribution technology and event marketing."
More Great Advice For Delaware Valley Small Business Owners