You've done the research. You now know that by every measure, radio advertising is the most effective way for your Delaware Valley small business to market its goods and services.
You have learned, for instance, 3,830,493 consumers regularly tune-in to their favorite Philadelphia radio stations. That's more than 90% of all adults.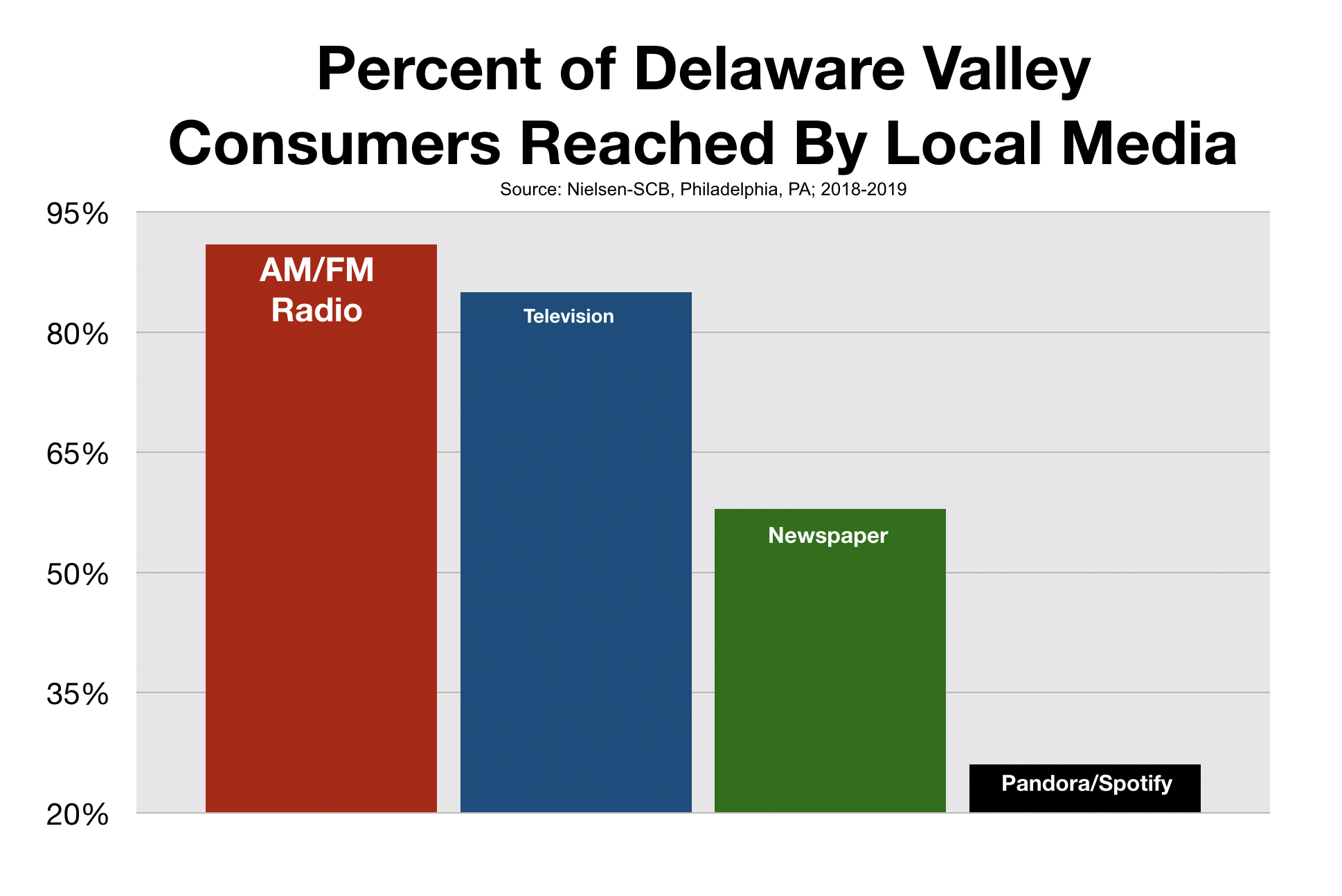 You've also learned that, on average, adults spend almost two hours per day listening to Philadelphia radio.
If you dug deep enough, then you know radio advertising delivers, on average, a $10 lift in sales for every $1 invested. This would be a remarkable return-on-investment for any Delaware Valley small business owner.
What you may not have figured out, however, is what is the best time of day to advertise on Philadelphia radio?
The chart below demonstrates that radio reaches a significant portion of Delaware Valley consumers during every part of the day including late-night, overnight, and on the weekends.
It is also clear that most listening to Philadelphia radio occurs Monday through Friday between 6:00 am and 7:00 pm. This is often referred to as prime-time. As a consequence of supply-and-demand pricing, however, prime-time is also the most expensive time to advertise.
Percentage of Philadelphia Consumers Reached By Radio - Time Of Day
It turns out, though, that more than 8-out-of-10 adults who listen to Philadelphia radio stations during prime-time also tune-in during other parts of the day as well. The good news for business owners is that the cost of advertising outside of prime-time is considerably less expensive.
Delaware Valley Radio Listeners who tune in Mon-Fri 6:00AM-7:00PM
So, it is possible for the budget-conscious Delaware Valley small business owner to effectively reap all of the benefits of radio advertising (the reach, the frequency, and the ROI) without breaking the bank.
It is important to point out, though, that there is no difference in the quality of the consumers who listen to Philadelphia radio during prime-time vs. other times of the day. Therefore, regardless of the listeners a small business is targeting, that audience can be reached on the radio at any time.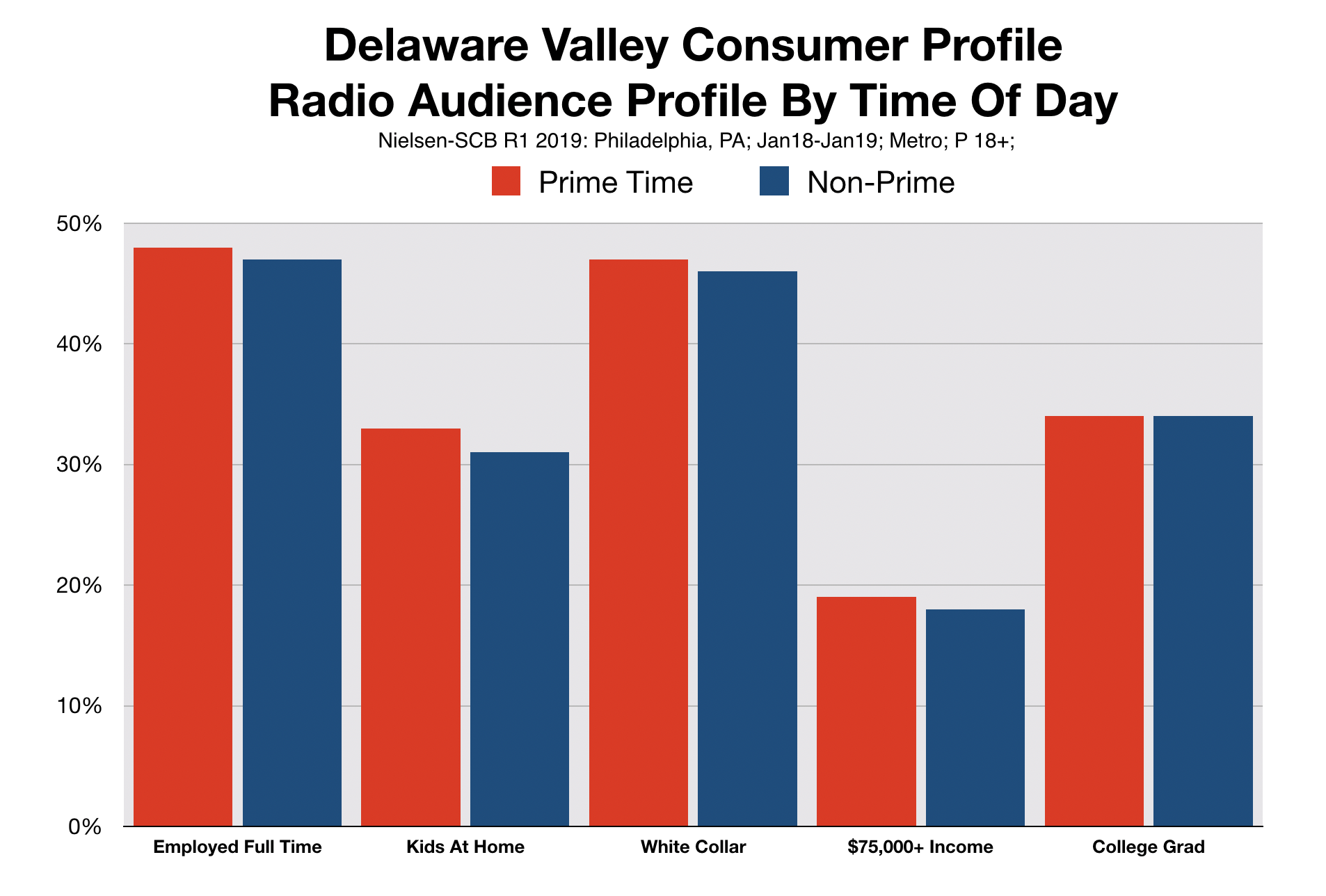 When the Pic-A-Lilli Inn began advertising on the radio in 2004, they started small with just one station.
"We didn't have a lot in the marketing budget back then, so we bought a lot of commercials at nighttime and on weekends," says Bonnie-Lynn Schneider whose family owned the Shamong, New Jersey restaurants since 1927. "It's all we could afford."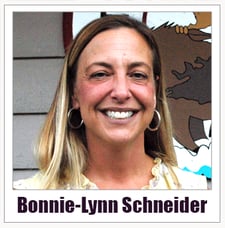 The objective of Ms. Schneider's advertising was to draw new customers from a wide area because, as she says, "we are literally in the middle of nowhere. Nobody lives close by."
"I was convinced we could grow. All we would need to do is get people to jump off the highway and come-in just one time. Once they experienced my family's hospitality and our great food, I knew they would come back again and again."
"It took a while for us to notice the results of our radio advertising," says Ms. Schneider. "But business soon started to pick-up. I talk to people all the time who travel a long way to eat here. Just the other day, a customer came in from Bucks County. I asked her why she drove by hundreds of other restaurants to come to Pic-A-Lilli. She told me, like a lot of other people, I heard you on the radio."
As Ms. Schneider's advertising continued to help the restaurant to grow, she added commercials on additional radio stations. This includes a station that serves the New Jersey shore.
Currently, Pic-A-Lilli's advertising can be heard year-round on six to seven radio stations.
Over Super Bowl weekend this year, Pic-A-Lilli sold close to 50,000 chicken wings. "I can say, without a doubt," says Ms. Schneider, "it was radio advertising that helped us achieve that huge amount of sales."
"It is still amazing to me the success we've had. Every pizza place and every bar in the Delaware Valley sells what we do. But still, people go out of their way to buy from us. It's clearly because of our advertising."
Ms. Schneider says she would be hard-pressed to stop advertising Pic-A-Lilli on Philadelphia radio. "If we did," she explains, "another restaurant would take our place. I know we would lose customers. They would find other places to eat. Places much closer to where they live."
So, when is the best time of day to advertise on Philadelphia radio? The research indicates every time of day.
More Great Advice For Delaware Valley Small Business Owners