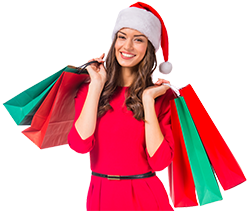 Delaware Valley consumers are expected to spend $12 billion on this year's holiday shopping, based on predictions by the National Retail Federation. This would be a 4% increase over last year.
Deloitte, one of the world's top four accounting firms, forecasts similar growth.
"The projected holiday season growth is, in part, due to the current health of the labor market," said Daniel Bachman, Deloitte's U.S. economic forecaster. "Near record-low unemployment rates, coupled with continued monthly job creation, may encourage people to spend more during the holiday season. The economy is still growing, albeit at a slower rate. Additionally, we continue to see consumer confidence elevated, which also helps boost holiday spending."
For most Delaware Valley retailers, holiday spending brings in about 20% of annual sales But, long gone are the days when the bulk of this shopping occurred between Black Friday and Christmas.
According to the NRF, 18% of consumers have already started their holiday shopping. Another 23% will start this month. In November, another 42% will begin spending.
During the first two weeks of December another 15% start shopping. Only about 2% put off shopping to the final days leading up to Christmas.
If a Philadelphia area small business owner is looking to earn a larger slice of the holiday spending pie, then advertising will be required. By most metrics, local radio provides the best way for a local retailer to turn the sounds of sleigh bells into ringing cash registers.
According to a study by Nielsen, the media factor that results in the greatest sales lift is reach. This is the number of different people who are exposed to a company's advertising.
Last week, according to Nielsen, more adult consumers were reached by Philadelphia radio stations than were reached by local TV, newspapers, social media sites like Facebook and Instagram, or streaming audio sites like Pandora or Spotify.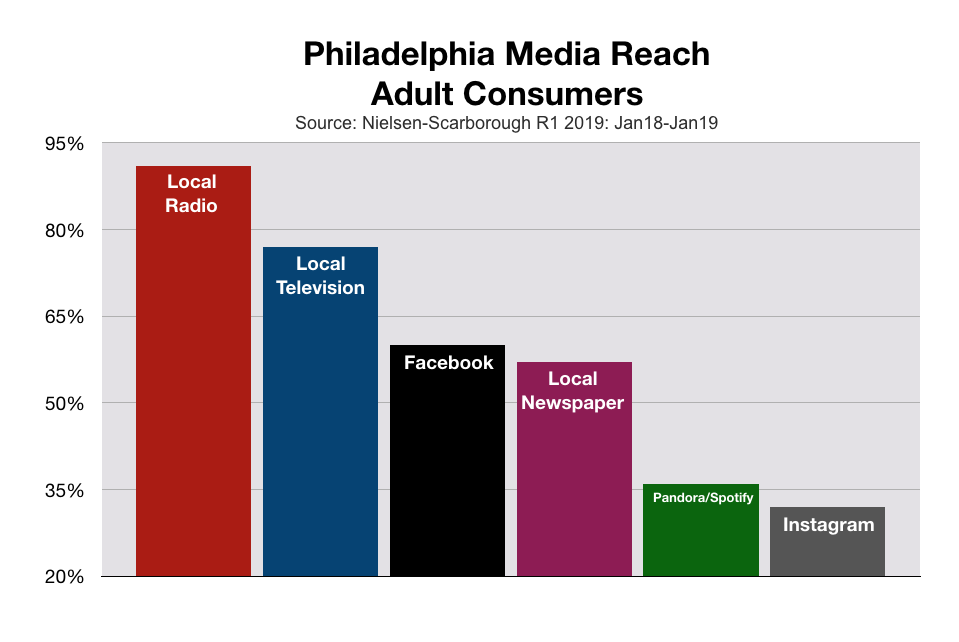 Philadelphia radio even dominates among millennial consumers. These 18-34 year olds are expected to contribute between 25 and 30 percent of holiday shopping expenditures.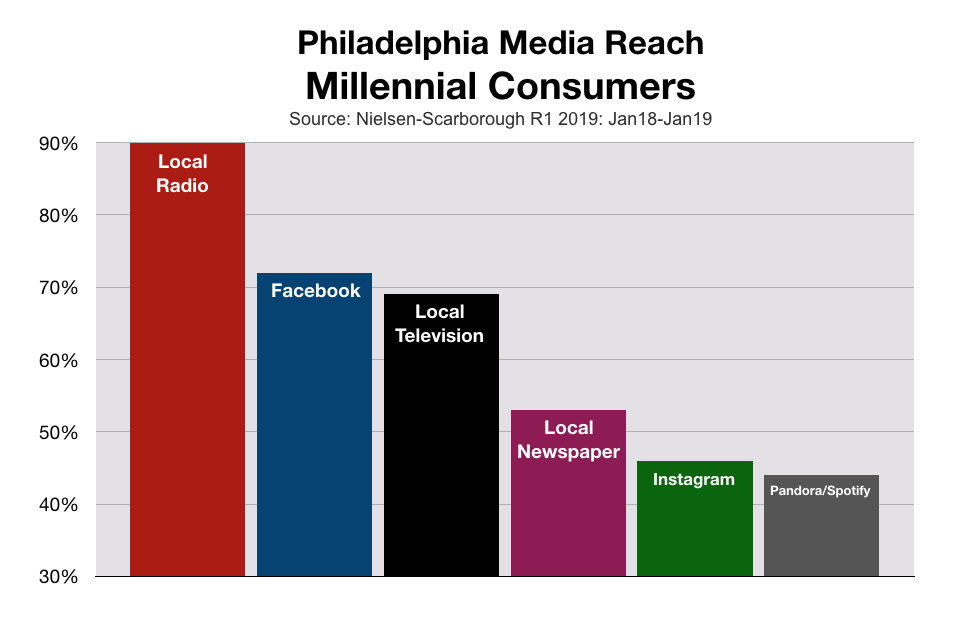 Another crucial reason Delaware Valley small business owners need to advertise is to keep holiday shoppers local.
The NRF forecasts, holiday sales growth for eCommerce sites and non-store sales to grow from 11 to 14 percent versus last year.
Again, advertising on Philadelphia radio is specifically well suited to reach consumers who are likely to buy local.
According to Nielsen, radio reaches the most consumers whose shopping behaviors indicate a pre-disposal to buy from area merchants.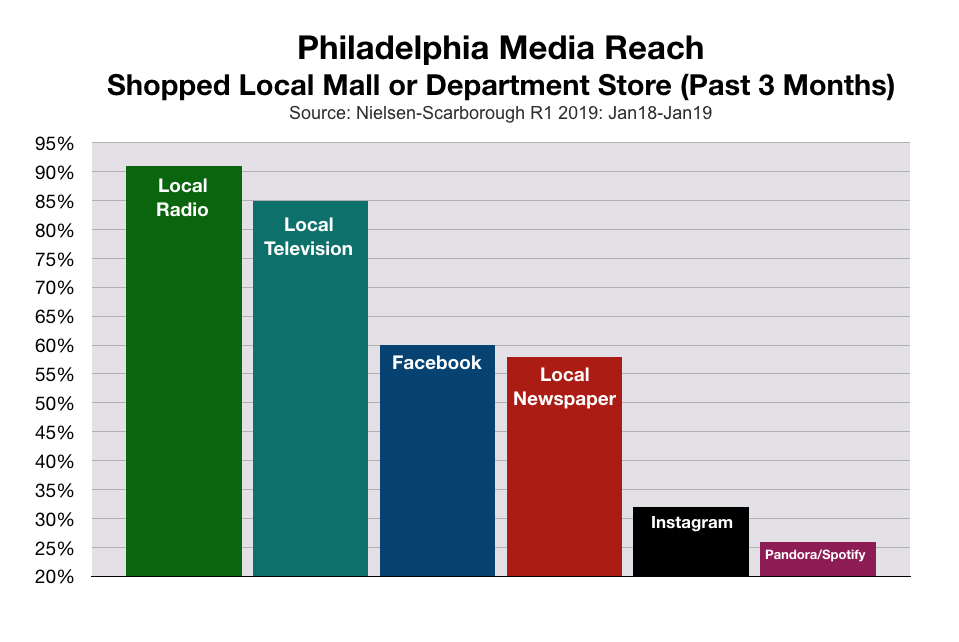 When advertising to drive holiday sales, it is essential for retailers to reach Delaware Valley parents.
T. Rowe Price, a major asset management firm, reports that the typical parent will spend $422 per child during the holiday season. Remarkably, 34% of these families will spend $500 or more per child.
Advertising on Philadelphia radio stations reaches more consumers with children under the age of 18 living at home than any other medium. This is especially true with those households having multiple children.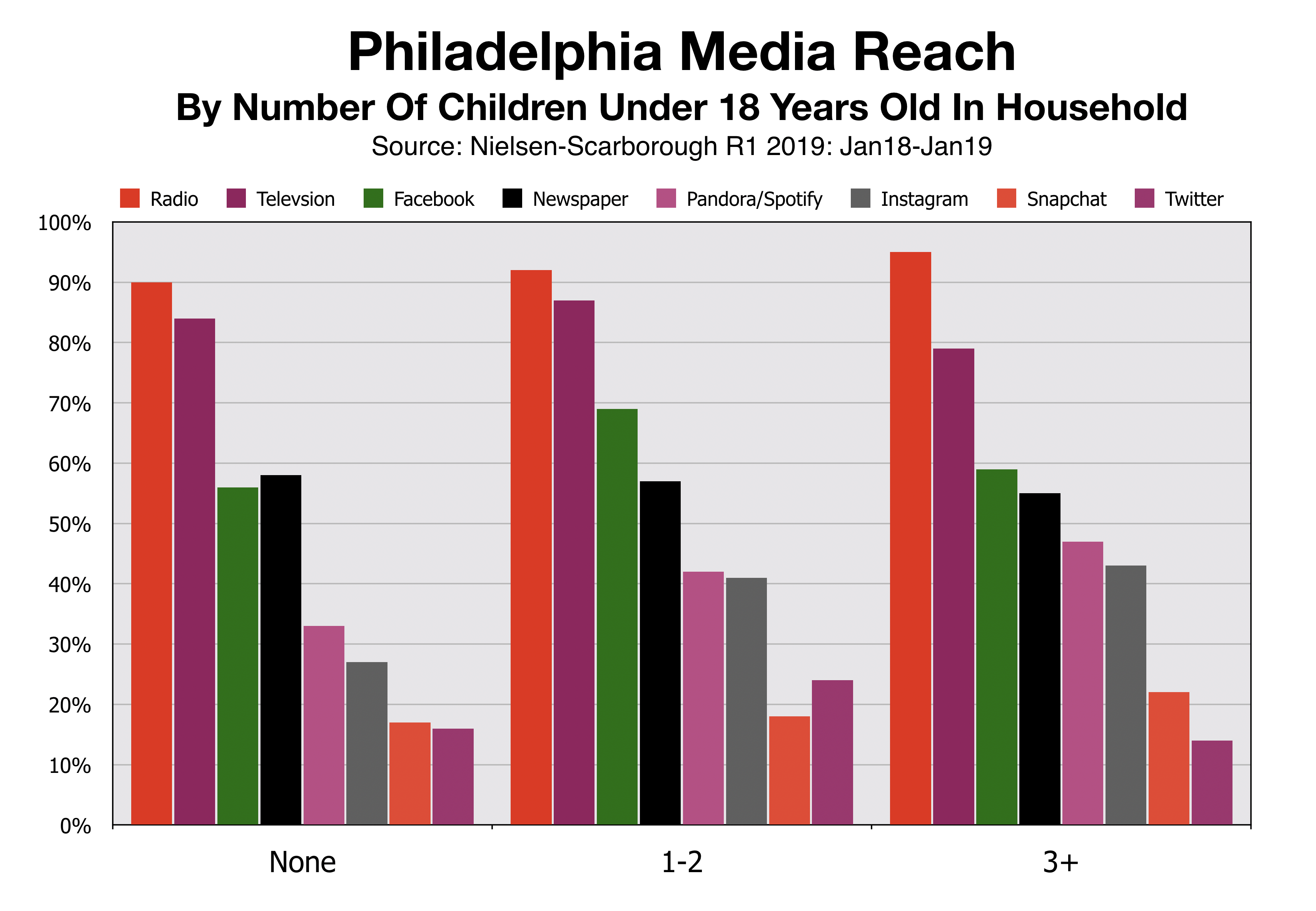 For most Philadelphia retailers, a successful holiday sales season propels their business from annual loss to profit. To dig deeper into the $12 billion that will be spent from now until Christmas, advertising is imperative. Investing in commercials on local radio is the best way to ensure results.
More Advertising Advice For Delaware Valley Small Business Owners