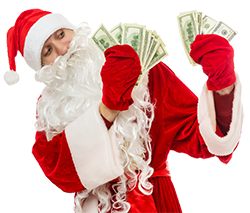 Delaware Valley shoppers are expected to spend $12 billion this holiday season. This will be approximately 4% higher than last year. These estimates are based on forecasts by the National Retail Federation and Deloitte.
To claim a fair share of the Christmas cash, local small business owners will need to battle some giant competitors. Advertising on Philadelphia radio stations may be the perfect weapon to ensure success.
According to information published in the retail trade magazine Chain Store Age, as of right now, here is where consumers are planning to shop...