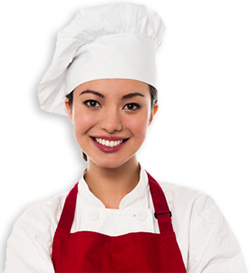 "I credit a ton of our restaurant's success to the advertising we do on Philadelphia radio," says Bonnie-Lynn Schneider. "Without it, I would have no other way to reach new customers from such a wide area."
Over the next 12 months, consumers in the Delaware Valley will spend $11.4 billion in local restaurants and drinking establishment. Dining out accounts for almost 10% of the area's retail economy. Ms. Schneider grabs more than her fair share of those dollars even though her restaurant is in the middle of nowhere.
Since 1927, Ms. Schneider and her family have owned and operated the Pic-A-Lilli Inn on Route 206 in Shamong, New Jersey. That's about a 51-minute drive from Center City, Philadelphia.
The Pic-A-Lilli began life as Snyder's Luncheonette and was owned by Ms. Schneider great-grandfather. When Mr. Snyder passed away ten years later, his daughter Lillian and her husband Pickett Russell, Senior took over the restaurant.
The two new owners decided to combine their first names to create the new moniker, Pic-A-Lilli.
Ms. Schneider joined the family business full-time in 1987 after graduation from Stockton University with a degree in business and marketing. She became the fifth generation of Snyder's to help run the Pic-A-Lilli Inn.