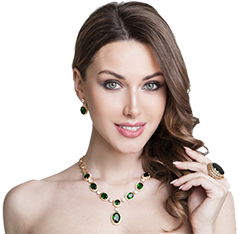 Delaware Valley consumers spend $1.3 billion on fine jewelry every year. Angelo Breaux, President of Family & Co. Jewelry, invests in advertising on Philadelphia radio stations every week to successfully claim a large share of those dollars.
Mr. Breaux is the third generation of jewelers in his family. His Grandfather started the business in 1937 from a tiny store-front in South Philadelphia. In 1971, his parents moved the store to a 1600 square foot store in the Plaza 70 Shopping Center in Marlton, New Jersey.
Fifteen years ago, Mr. Breaux expanded the original Marlton store to 3200 square feet. Today, Family & Co. remains a family-owned, single location business selling brand name jewelry.
"The customers at my Grandfather's original store in South Philly pretty much came from the neighborhood. Today, with the help of our commercials on Philadelphia radio, we draw customers from Pennsylvania, New Jersey, and Delaware."
Mr. Breaux's decision to invest his marketing dollars in radio is supported by market research. According to Nielsen, Philadelphia radio reaches significantly more fine jewelry buyers than are reached by local TV, newspapers, or audio streaming sites like Pandora & Spotify.