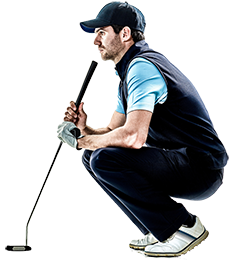 "Don't believe anyone who tells you that advertising on radio doesn't work," says Jamie Riley. "We have been doing it since 2007 when I joined the company, and we continue to see our key business measurements grow."
Ms. Riley is the Director of Marketing and Promotions of Ron Jaworski Golf.
"Before I started working for Ron Jaworski, the Yellow Pages and newspapers were the only advertising the company was doing," she says. "When I suggested we do a remote radio broadcast at one of our golf clubs to bring in new people, everyone thought I was crazy."
"I guess it was a success because I wasn't fired, and we've continued to advertise on the radio, ever since."